ADF-AHF
ADF Gometry series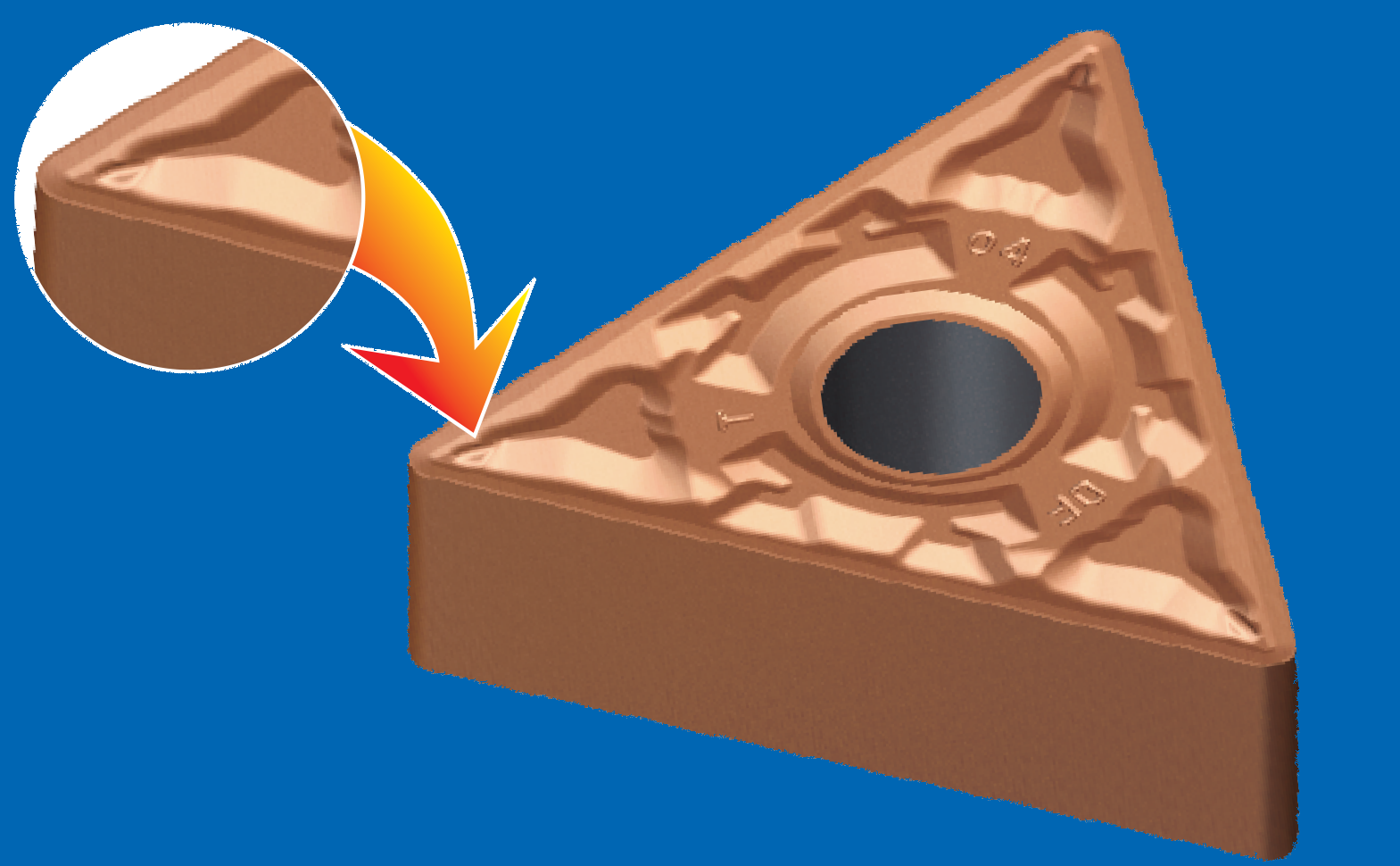 Optimized geometry can achieve perfect chip control at a wide range of cutting data. Mainly applied in finish and semi-finish machining of steel as well as stainless steel materials .
With precision grinding techniques bring high dimension accuracy and high indexing repeatability
Specially designed rake face structure ensures insert strength while greatly reducing cutting force
Advanced edge treatment and after coating treatment for excellent surface finish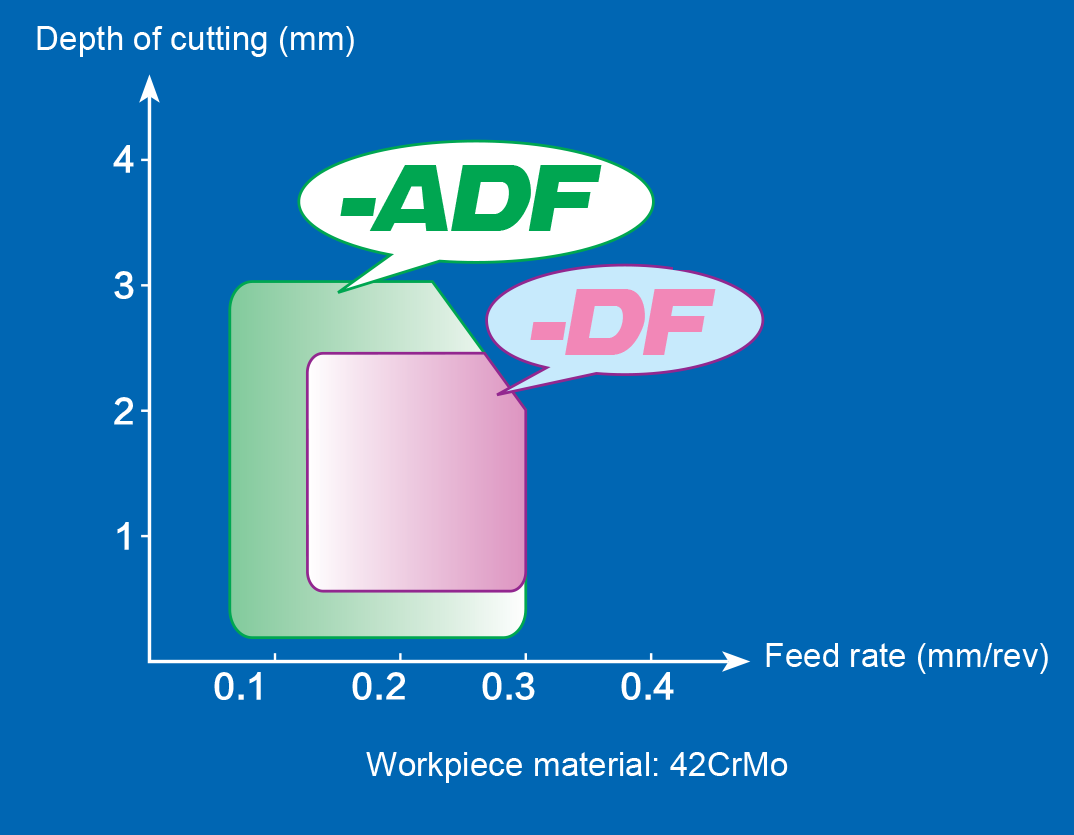 AHF Geometry inserts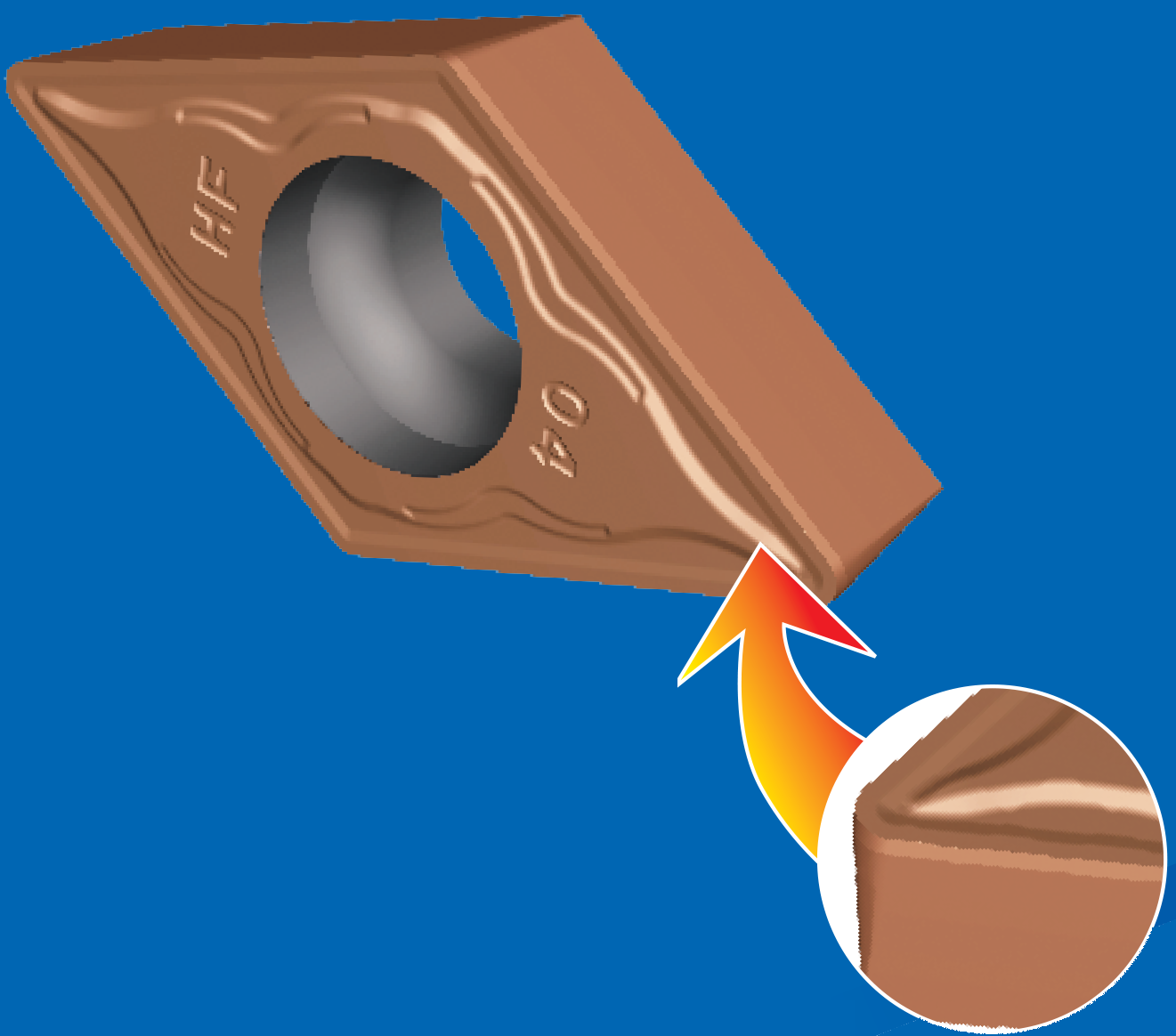 Unique vibration resistance geometry brings good surface quality even for long and slender shaft parts.
Based on advanced chip control design, general-purpose geometry, mainly applied in finish and semi-finish machining of steel as well as stainless steel materials.
Grinding techniques for inserts greatly improve precision.
Inserts with positive angle and edge sharper than -ADF geometry for light cutting action. Optimized insert material ensures perfect balance of edge strength and sharpness.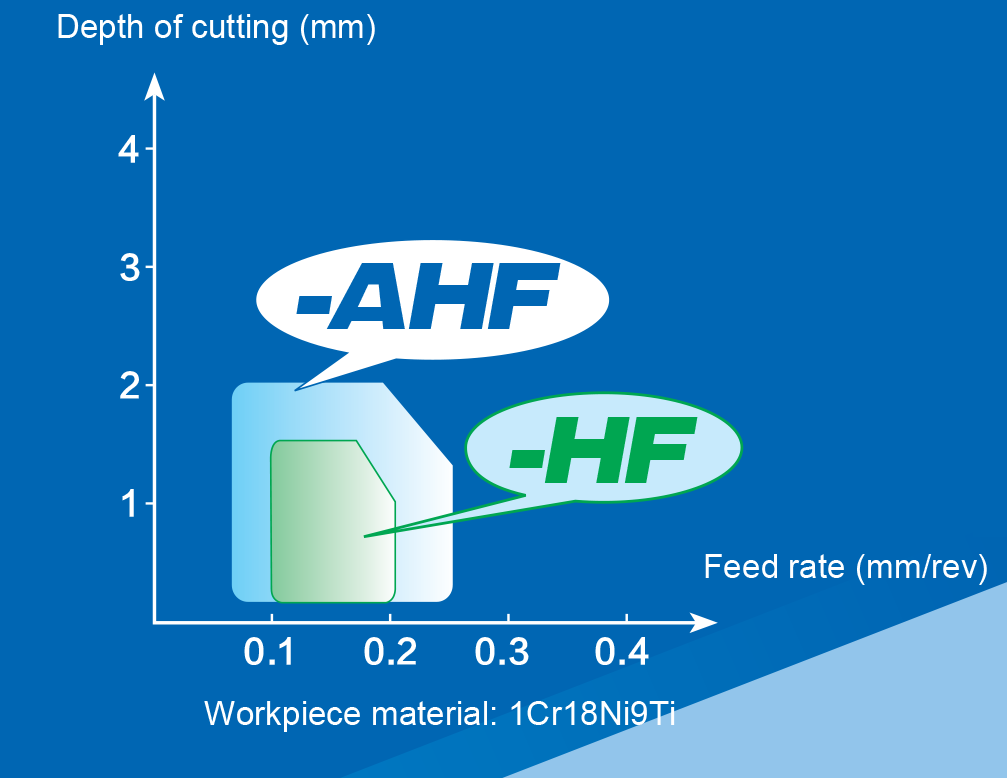 Case
Workpiece material : Stainless steel
Insert : DCMT11T304-AHF/YB9302
Cuttint data: V=200mm/min, ap=1.0mm, f=0.2mm/r