Chipbreaker
Negative inserts with hole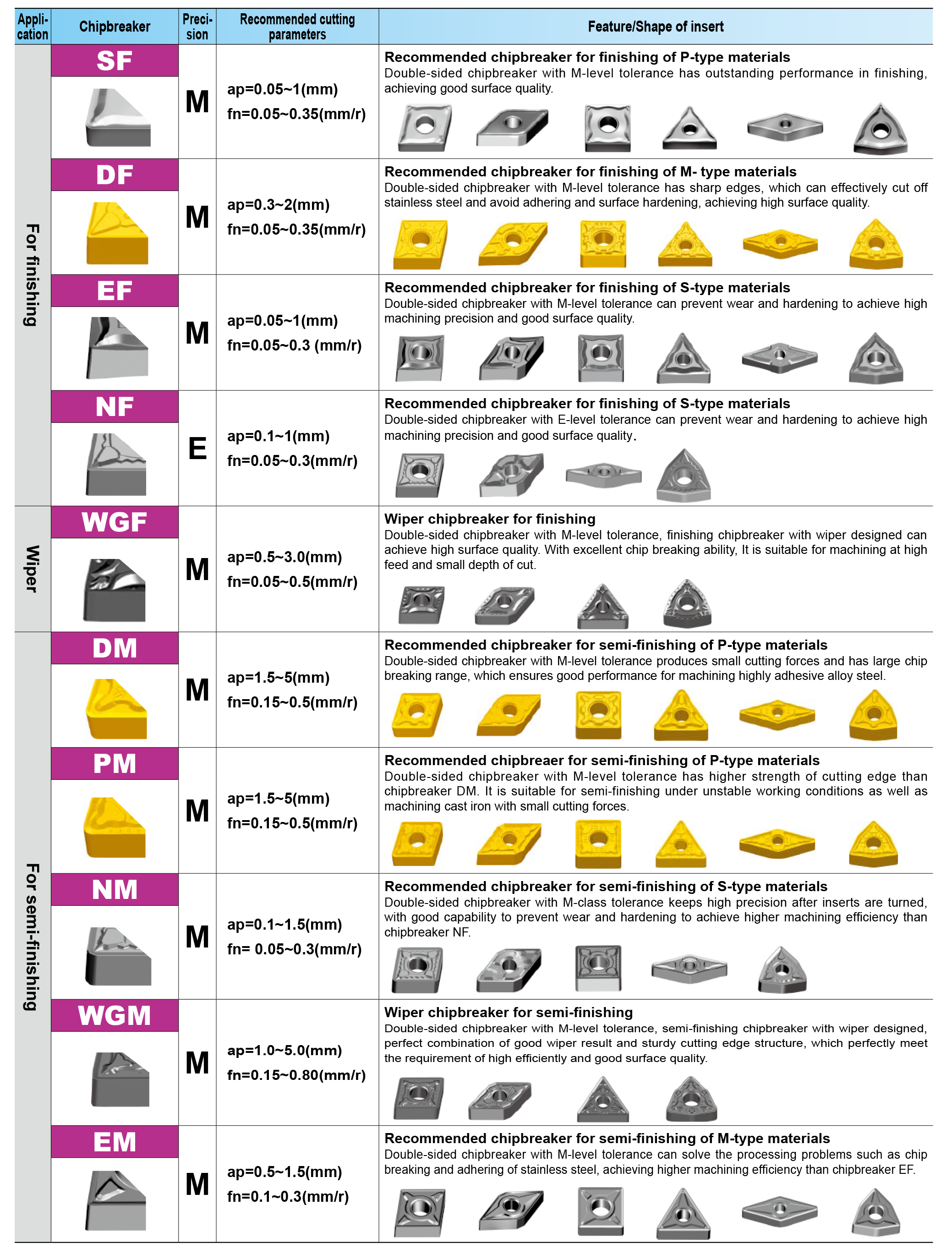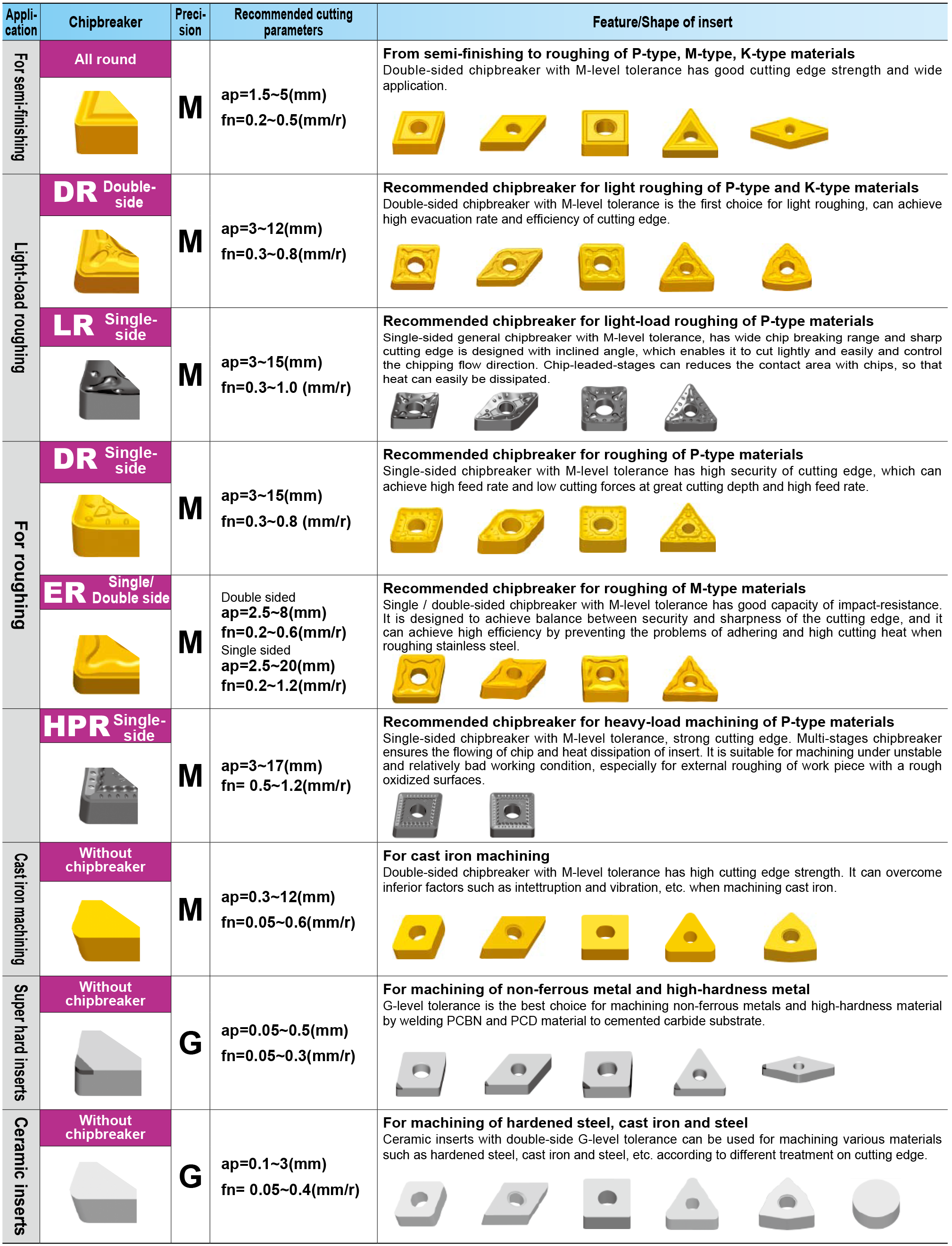 Positive inserts with hole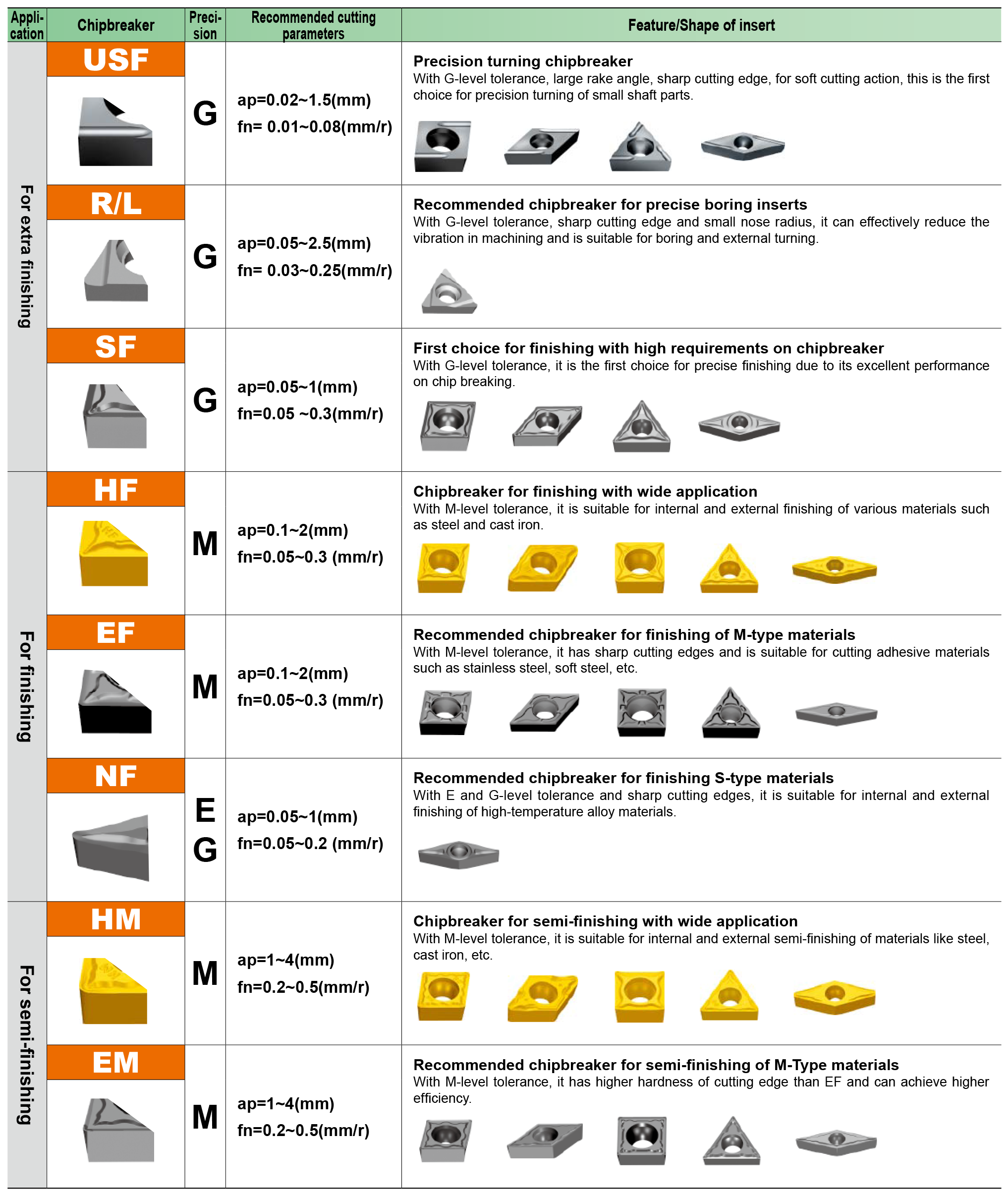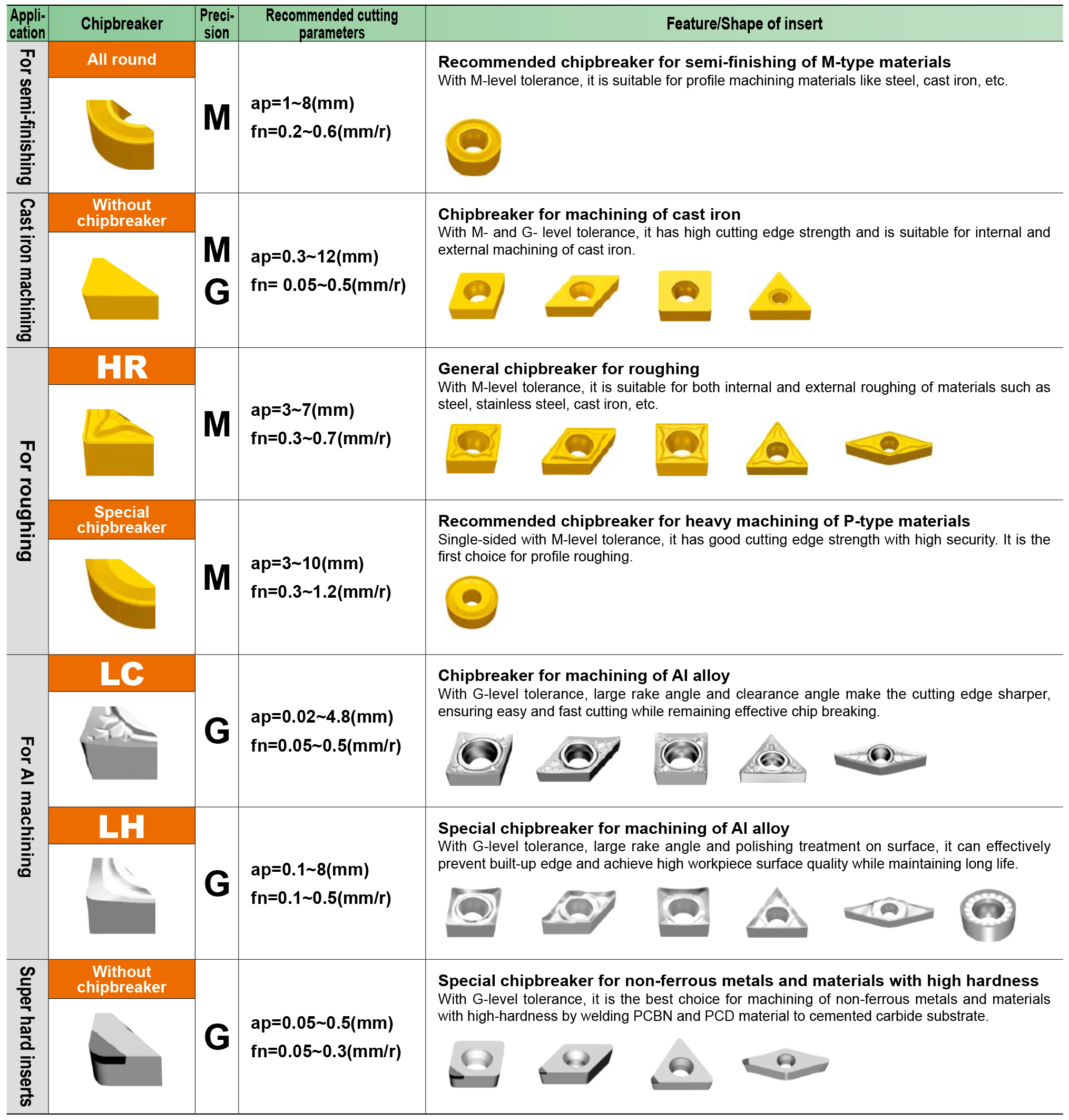 Chip breaking range reference for general turning inserts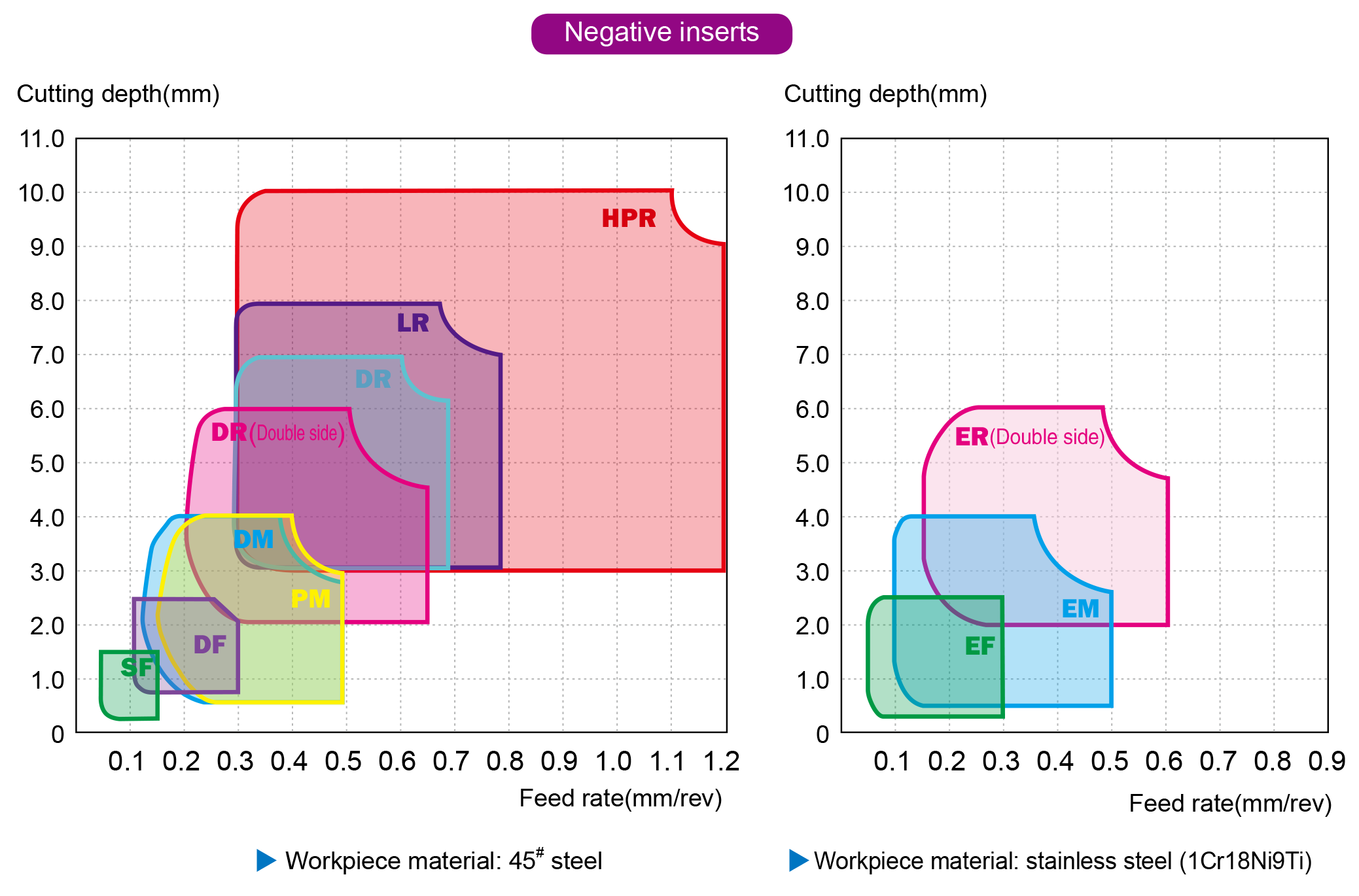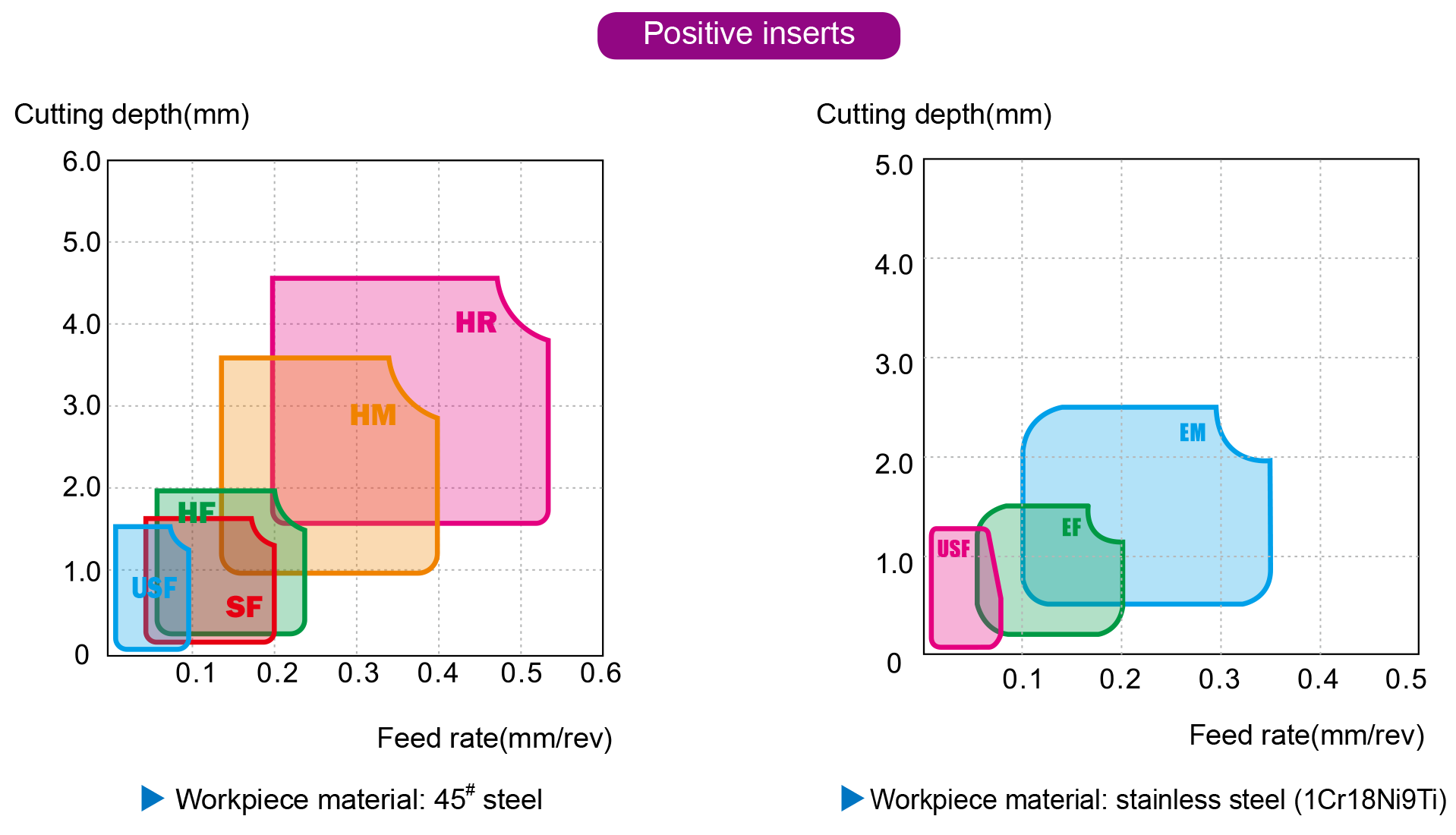 Cutting test for chip breaking range of general turning inserts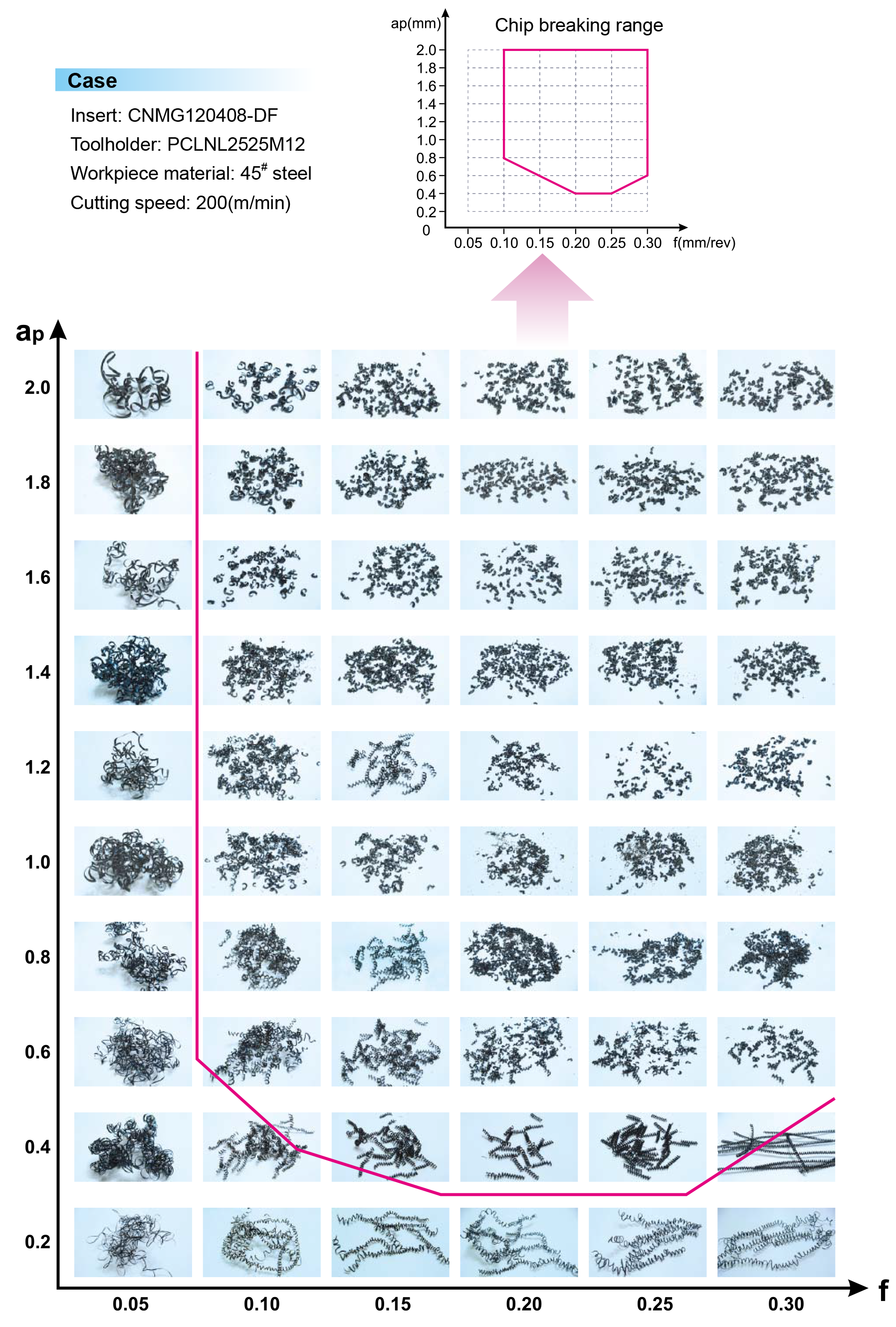 -USF Precision turning chipbreaker
Effective chip control due to the proper chipbreaker.
Large rake angle makes cutting easier and faster.
Nose radius precision controlled within 0.02mm for excellent machining precision.
Special surface after-treatment for better surface quality.
High strength screw clamping ensures good repeatability and accuracy .
Application range of USF chipbreaker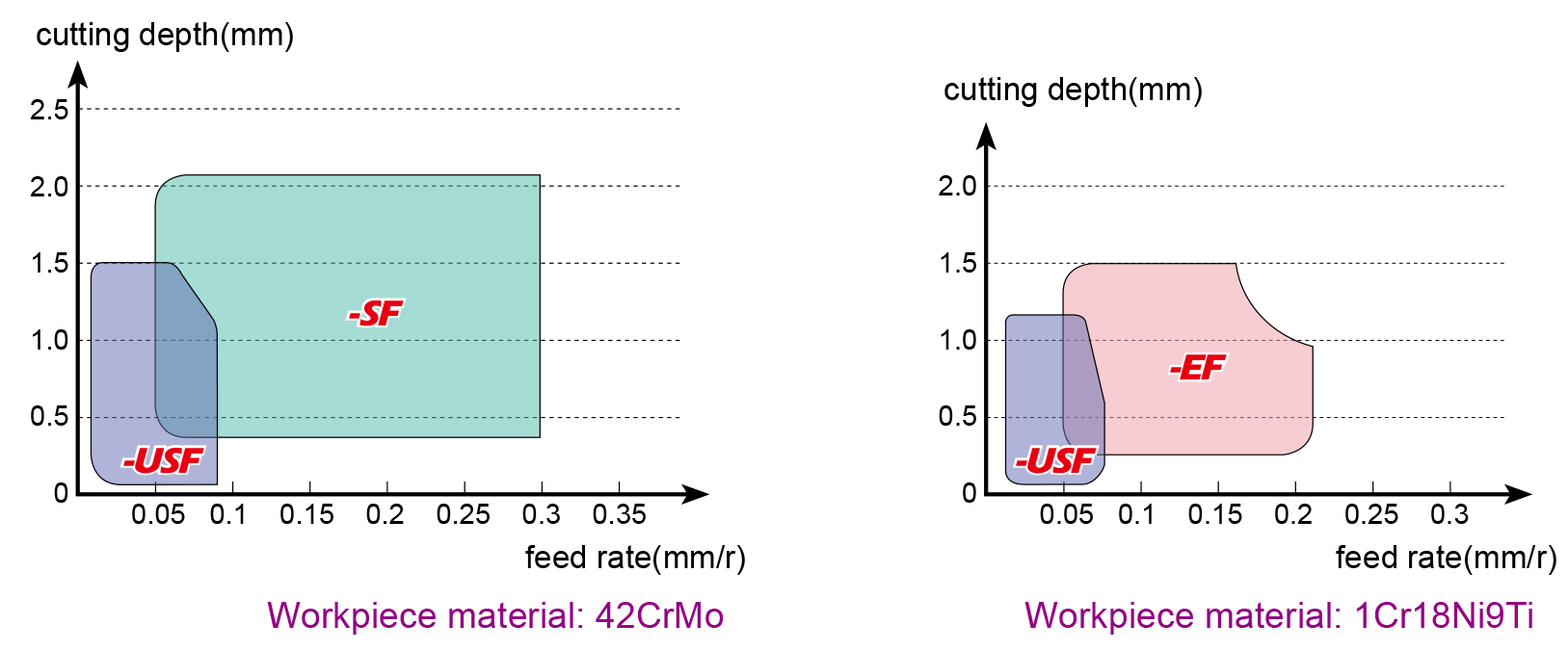 -LC chipbreaker for aluminum
-LC inserts are designed with a special chipbreaker. Large rake angle and clearance angle make the cutting edge sharper, ensuring easier cutting while remaining effective chip breaking
Achieved the mirror rake face after special treatment. Reduced the friction resistence, and stick free. Accordingly, make the chip removal fluently and improve the surface quality and tool life.
The G-class tolerance of insert, higher Repeated Position Accuracy, at the same time, it can
effectively avoid the vibration during the machining process.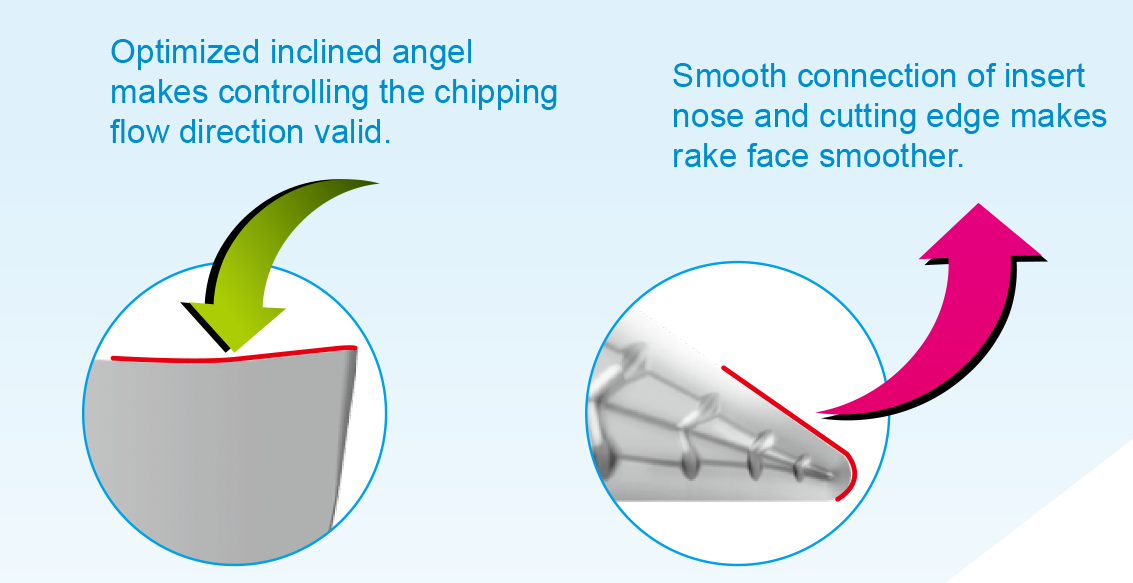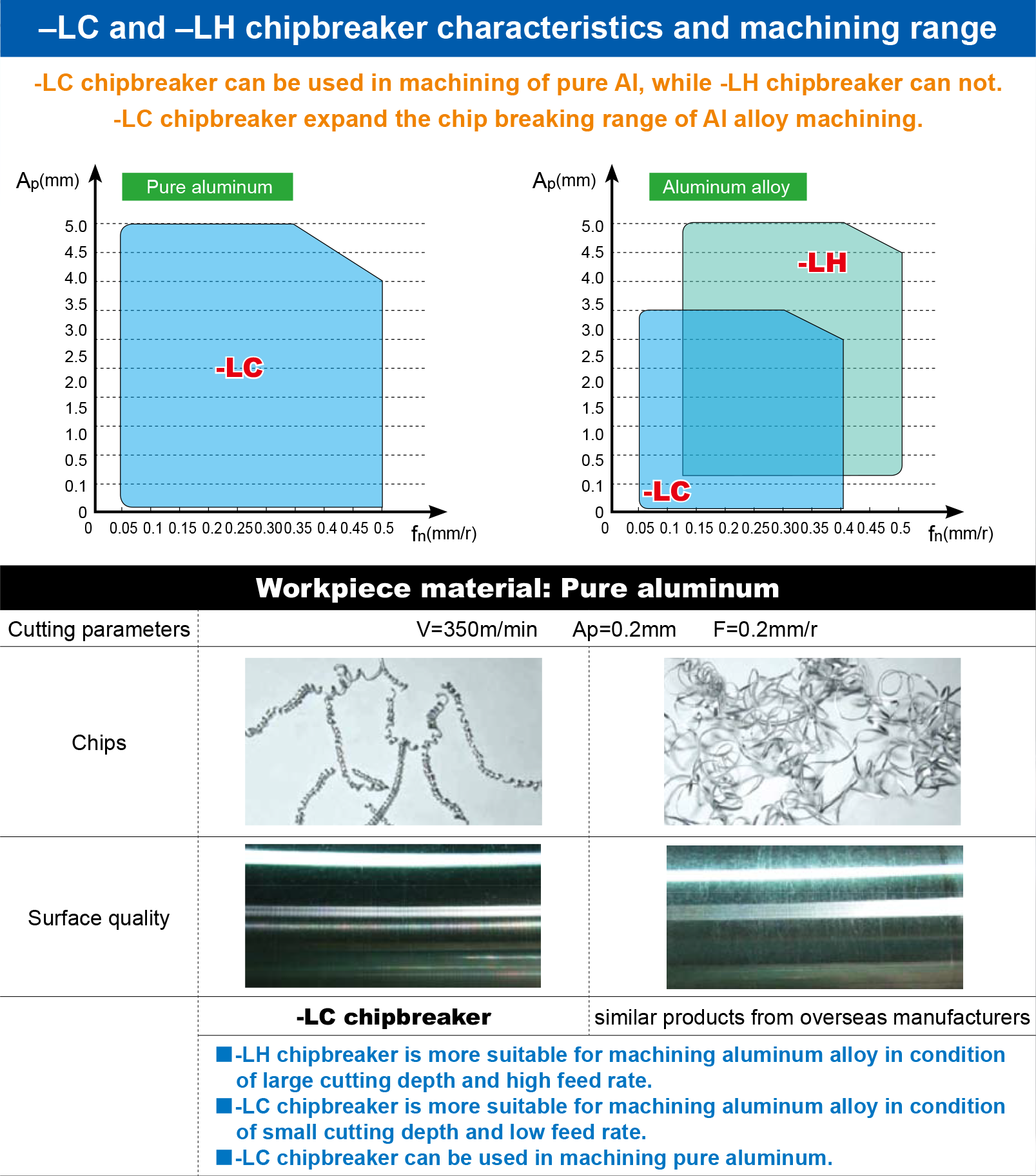 -WGF/WGM chipbreaker series Turning inserts with wiper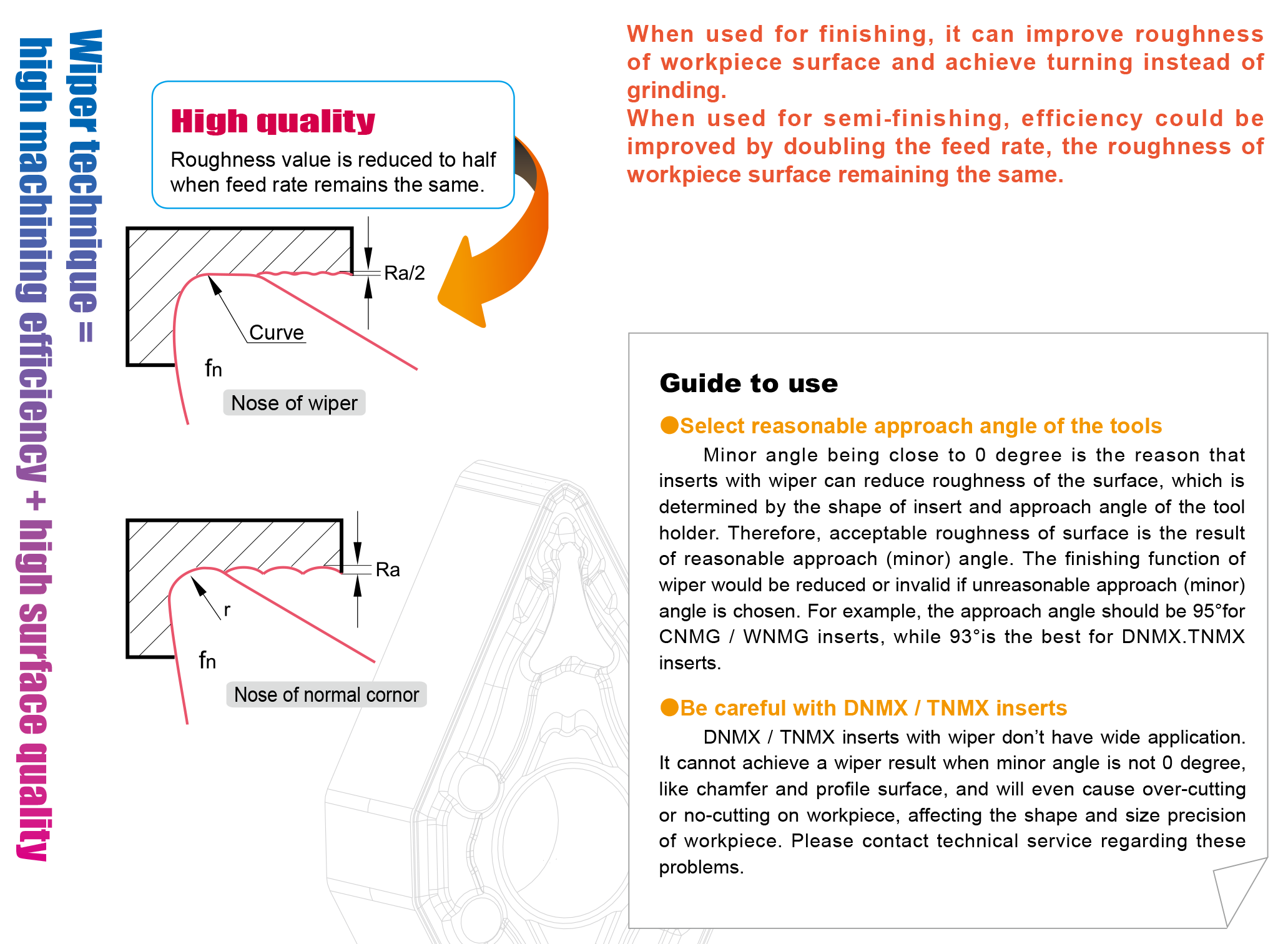 -EF -EM -ER
Specially designed for machining intensively adhesive and high-plasticity materials such as stainless steel, etc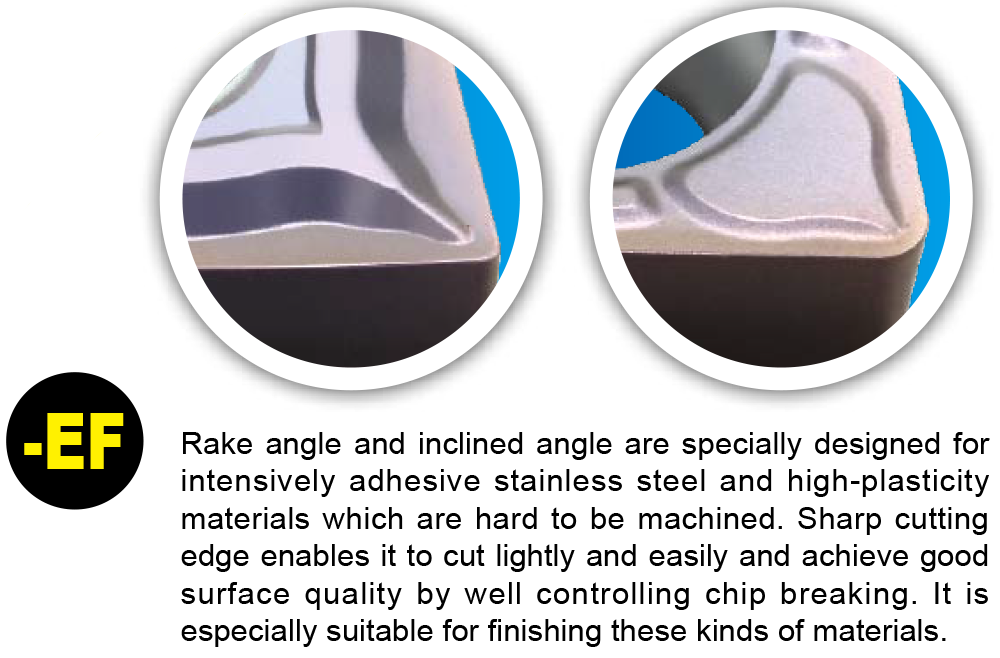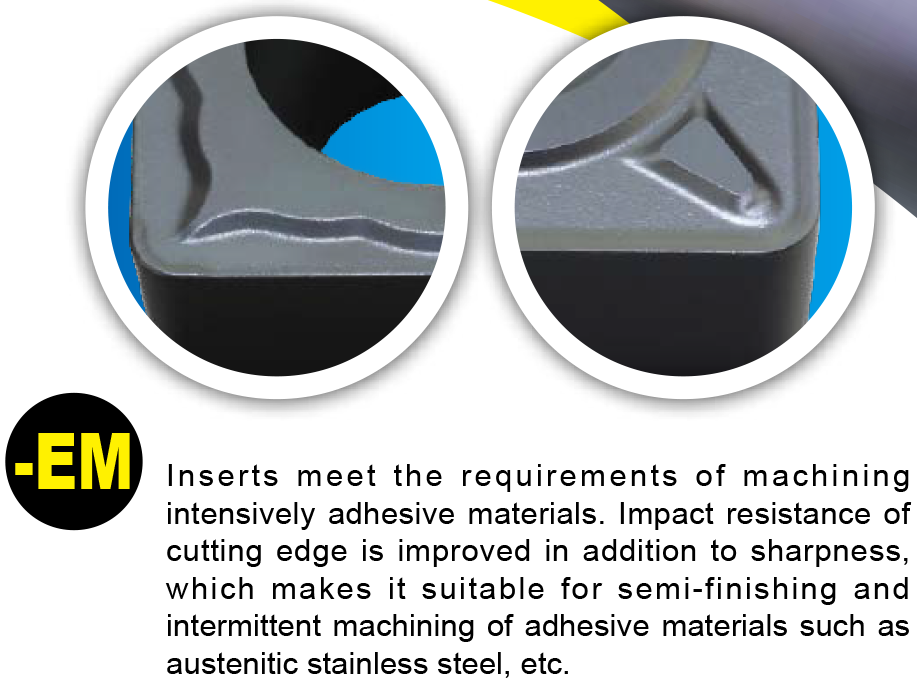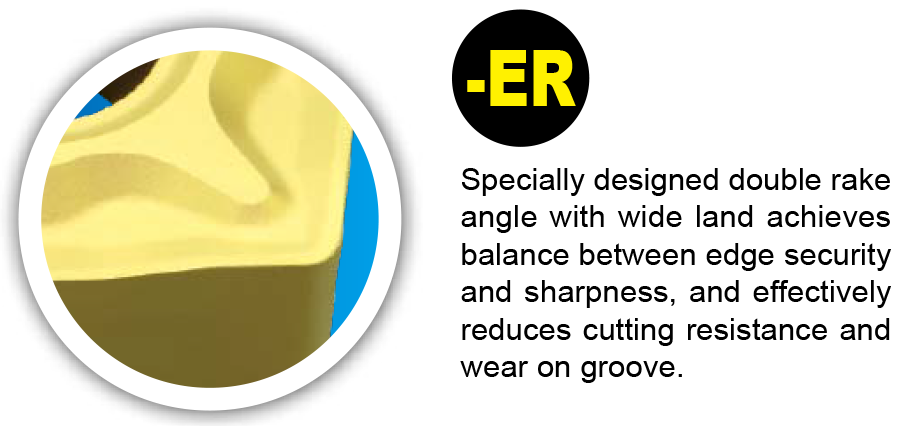 -NF/NM
Overcome difficulties on machining Ni- base high temperature alloy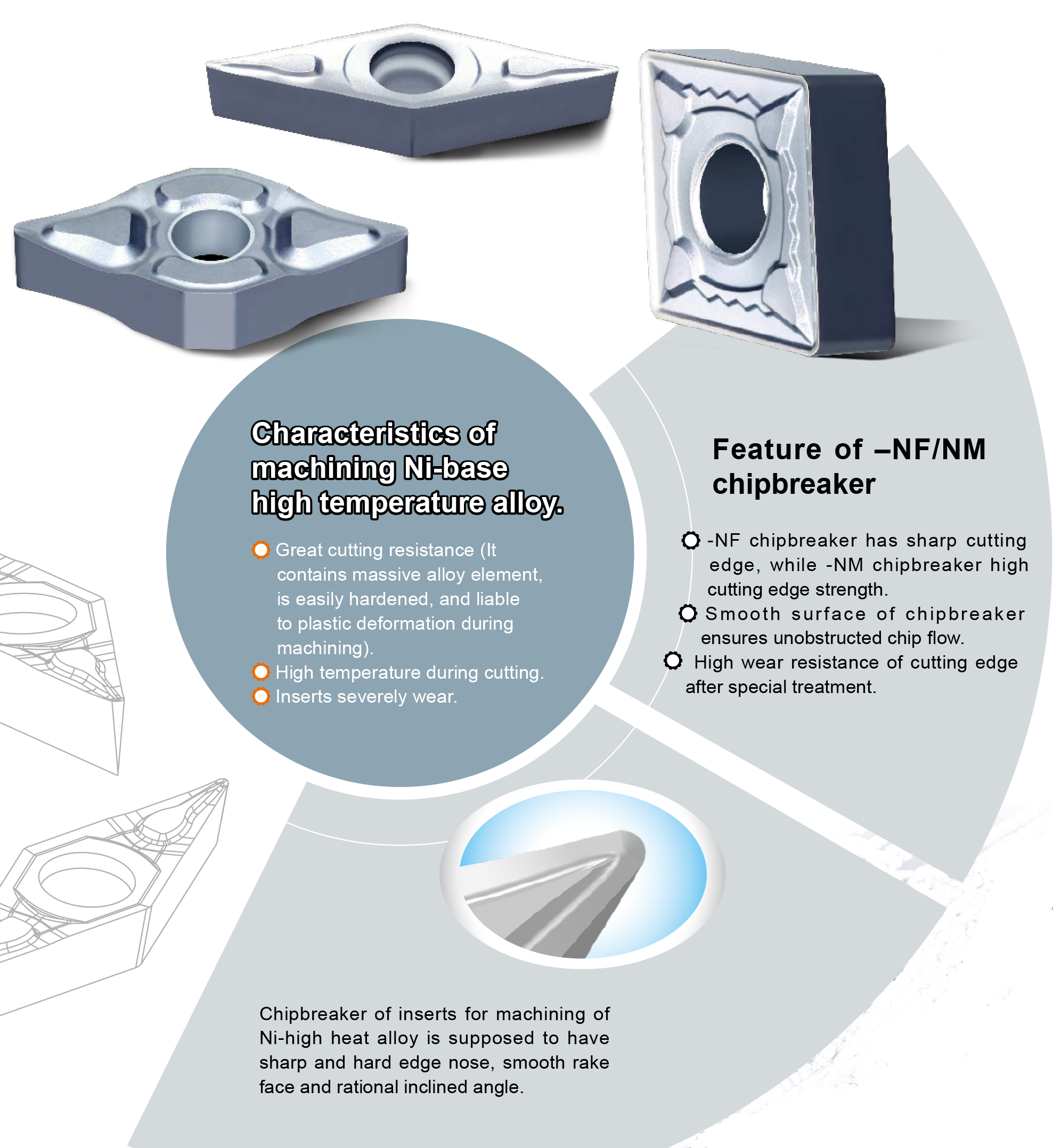 -SF chipbreaker for finishing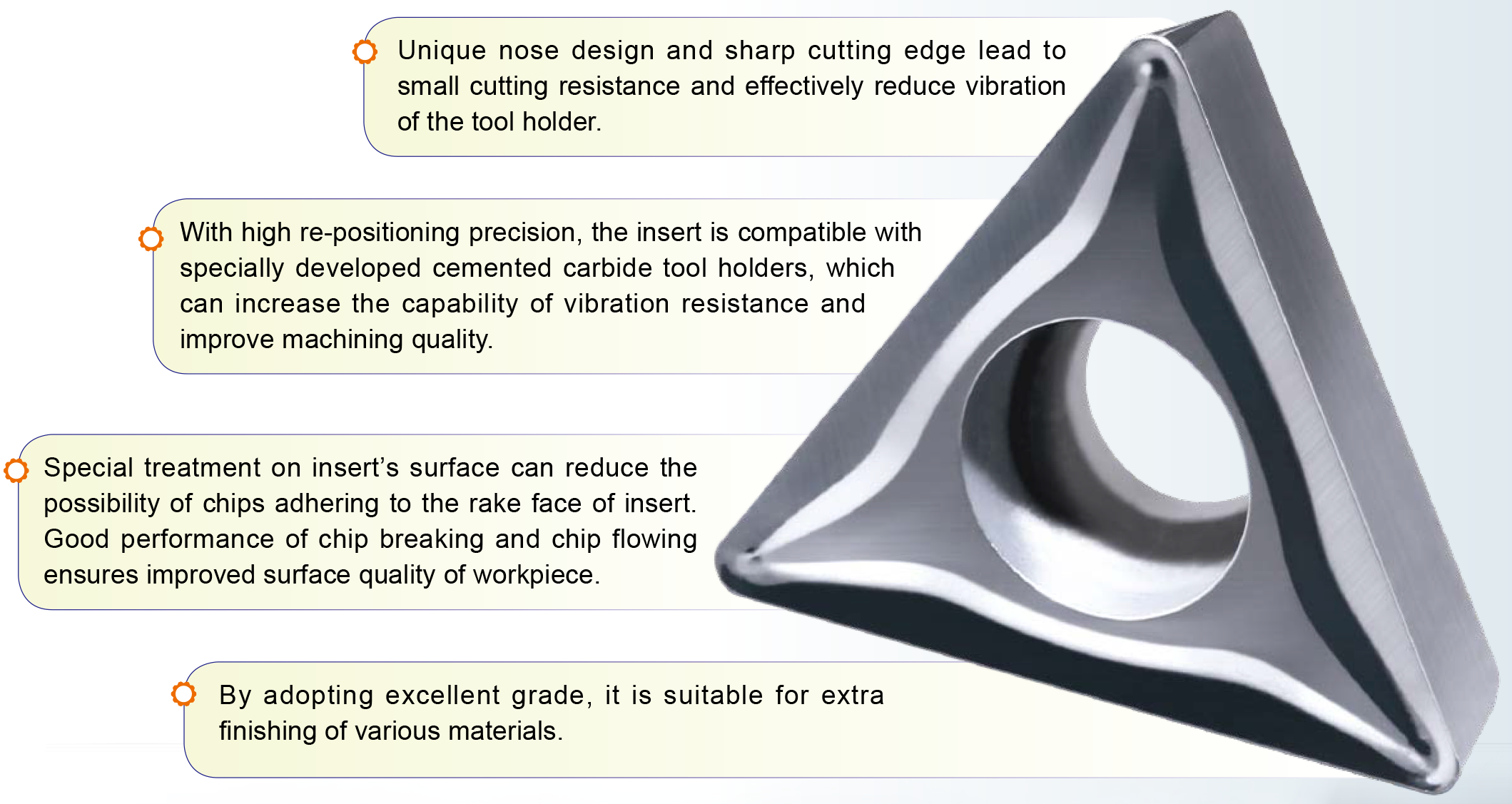 Little squirrel series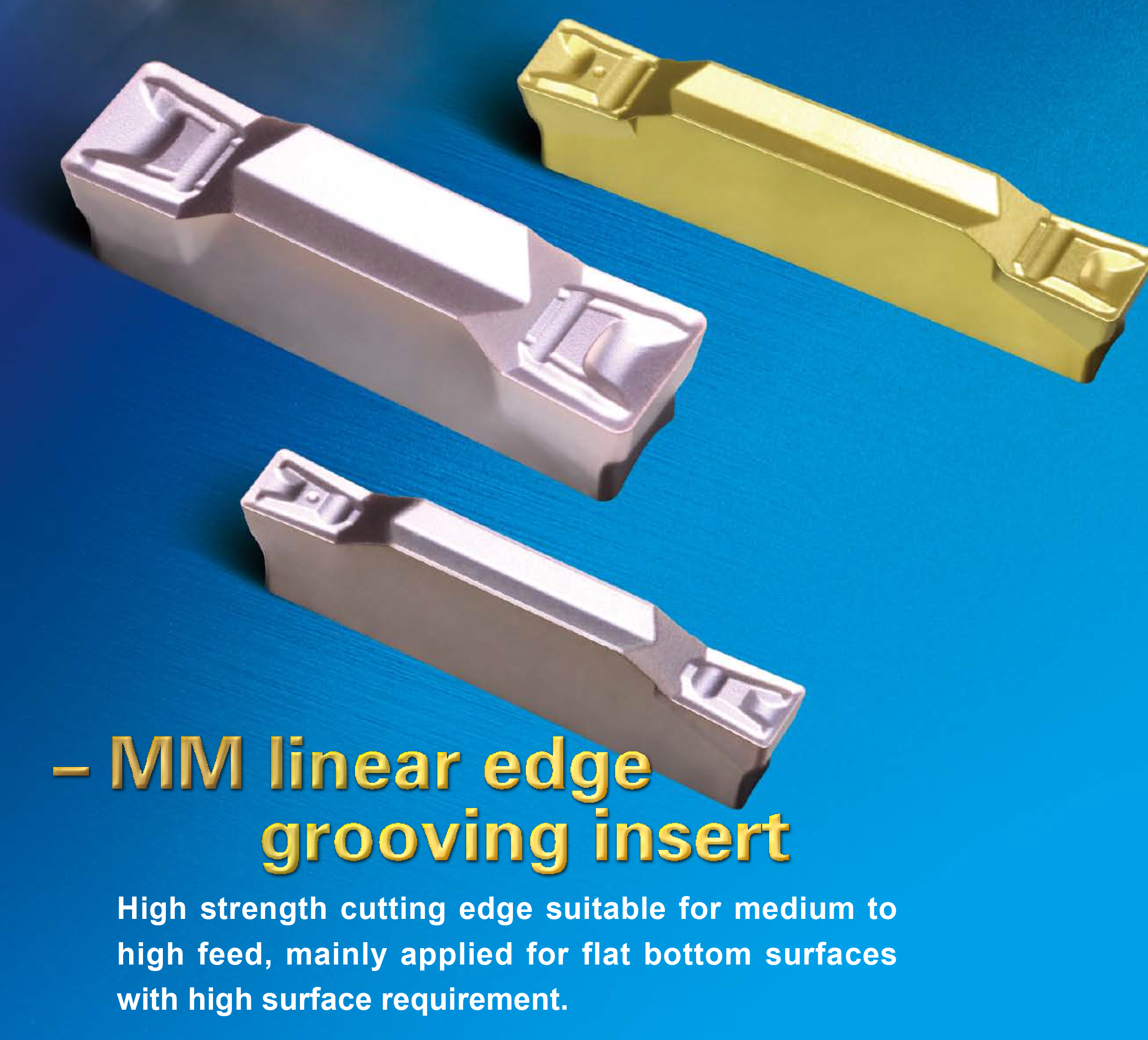 -MG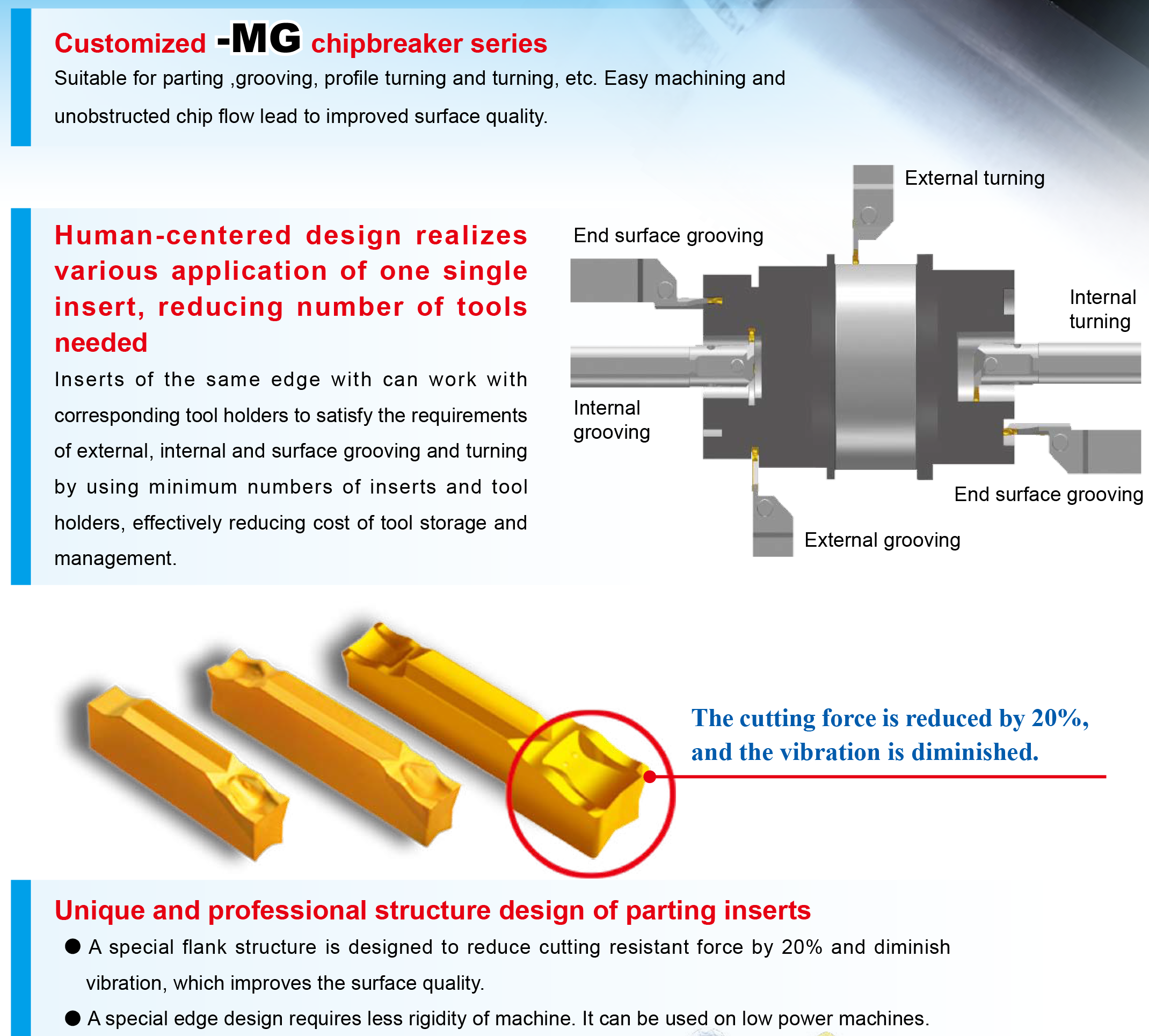 -EG
Precision grooving and profile turning inserts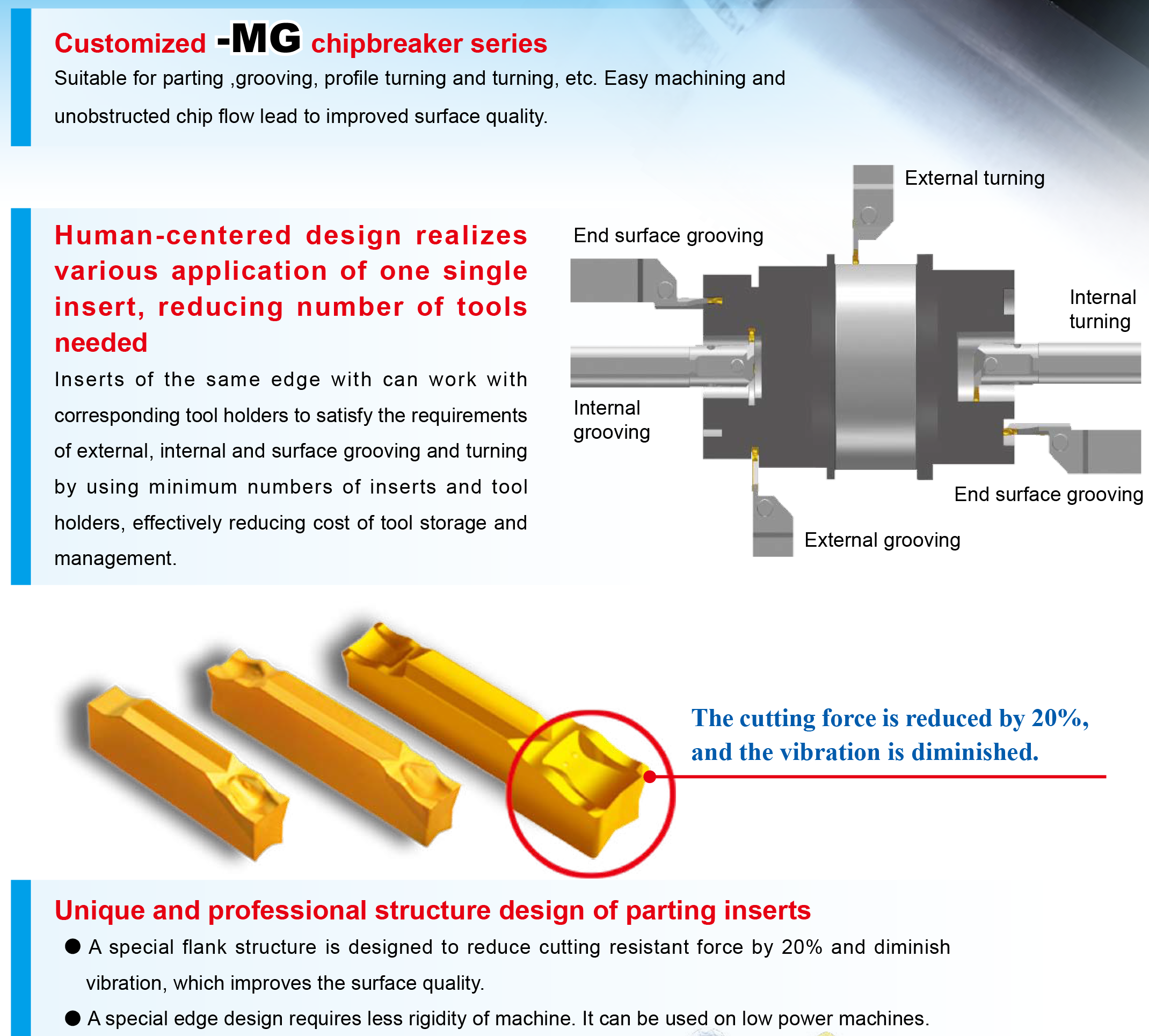 Special chipbreaker design, suitable for precise grooving of low-carbon steel, stainless steel, adhesive materials and non-ferrous metal.
The tolerance of the edge width S of precise grooving and profiling inserts can reach ±0.025. Inserts can also be mounted on the corresponding specifications of original tool series.